UK housing market is a 'goldmine' for wealthy foreign buyers
Sales of houses worth over £10m tripled after sterling slumped following Brexit vote
The global super-rich have taken advantage of the Brexit-induced decline in the value of sterling to buy up three times as many £10m-plus luxury homes as before the referendum vote.
Some 300 homes sold for more than £10m each in the tax year to April 2017 (the latest for which figures are available), an increase from the 100 sold during the preceding 12 months. The figures, released by HM Revenue and Customs on Wednesday following a freedom of information request, were rounded to the nearest 10 by HMRC.
Recent high-end sales include a Grade I-listed mansion on Belgrave Square that went for £60m. The five-storey stucco-fronted property, which was once the London home of William Cavendish, the seventh Duke of Devonshire, had been on the market for almost a decade and was first listed for £100m.
Other properties that have sold recently for more than £10m include a seven-bedroom property at the top of Primrose Hill in north London, which had been home to the same family for 45 years and went for £17.4m. A six-bedroom townhouse overlooking a private cricket pitch in Chelsea sold for £13.7m.
Outside the capital, a nine-bedroom mansion in a private estate near Ascot sold for £15m. A seven-bedroom Oxford property designed by architect Frederick Codd and once home to social reformer and novelist Mary Augusta Ward (née Arnold) sold for £10.5m.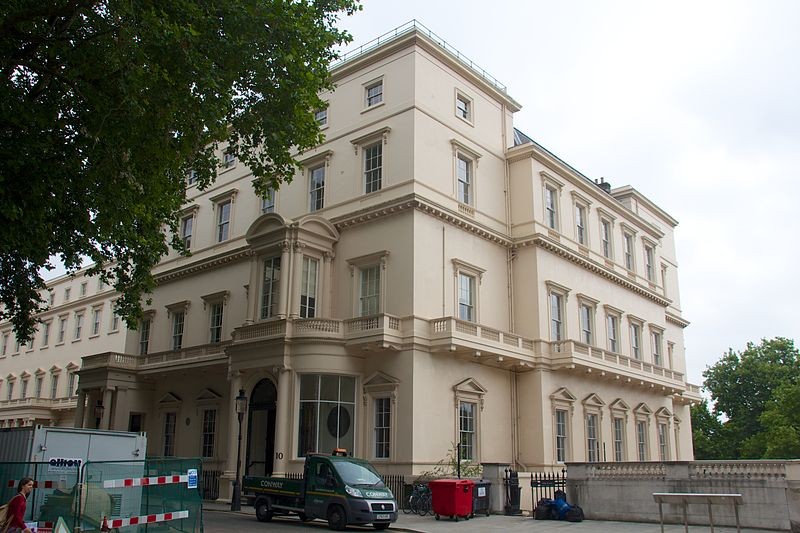 30.04.2019