Buying property:how to make an offer on a house to bag the best deal
Homes in the capital sell for the biggest discounts at the moment – typically around five per cent below the asking price.
Thinking of buying a home? Don't make an offer without reading the 10 tips below, which will put you in the best position to bargain…
GET YOUR FINANCES READY

The very first step is to get your ducks in the row – that means a mortgage agreed in principle and a lawyer on speed dial.
"You must have your finances and solicitors ready," said James Robinson, general manager of Lurot Brand. "If you want to negotiate the price down speed is the cheapest bargaining chip."

PLAY IT COOL
When viewing properties don't make it too obvious you've fallen in love, advised buying agent Nathalie Hirst, or your bargaining position will be weakened.
"Whilst it is perfectly acceptable to be complimentary and positive, it is also crucial to maintain a poker face', she said.
KNOW THE AREAYou need to be able to give a good reason for the level of your offer – just because the average London price drop is five per cent don't assume this is what you should offer because the asking price you are looking at might actually be perfectly fair, or it might be ludicrously high.
DO YOUR HOMEWORKCook recommends trying to find out why the vendor is selling because if they just seem to be testing the waters they are unlikely to accept a cheeky offer, but if they need to move they will be more amenable on reducing the price.Also study the sales history because an owner who has been waiting ages to sell is likely to be more willing to accept an offer than one who has only been trying for a few weeks. And those who have already cut their asking price may not be willing or able to go much lower.

TREAD CAREFULLY
Whatever you do don't waste your time with an insultingly low offer; nobody is going to sell you a nice two-bedroom flat in Islington for £250,000, no matter how desperate they might be.And while it is OK to point out faults in the property as a reason for your lower offer, don't get personal. Nobody wants to hear that their kitchen is absolutely minging — even if it's true.
KNOW WHO YOU'RE DEALING WITH
You can afford to be pushier when dealing with a housebuilder, where there are less personal feelings involved.

"If you are offering on a new development, negotiate hard and be prepared to walk away if the deal isn't good enough," advised buying agent James Greenwood of Stacks Property Search.

PUT IT IN WRITING

Offers should be made in writing, through the agent, to show you are serious, and to avoid awkward face to face discussions.
"Offers that are supported by a solicitor's client approval letter and one that contains proof of funds/personal financial information will have extra credence," said Cook.

"Include realistic timescales for exchange and completion, any specific requests or conditions attached to the potential transaction and your reasons for wanting to purchase."
TIMING IS CRUCIAL

"A good offer is not just about price," said Claire Owen, founding director of Loop Software, which monitors the difference between asking and selling prices across the UK.

"There are other factors that can make an offer attractive to a seller. Timing is often very important, can you complete quickly, or are you happy with a delayed completion? Are you 'proceedable'? Which means having finances in place, chain-free and ready to go? If yes, you have a better chance of negotiating a lower price."
KNOW YOUR LIMIT

If you can afford to go a bit higher, do so. "When you do counter-offer, your bids should always increase in smaller increments as you go on," said buying agent Caroline Takla, Founder & Managing Partner of The Collection LLP.

"For example, your first counter-offer might be by £50,000, the next one by £25,000, the next one by £10,000 and the final one £2,500. This sends a clear psychological message that negotiation is slowing down and that you have a finite pot of money."
DON'T GIVE UP EASILY
And if your best offer is turned down, don't give up hope. "Just because a seller won't budge on price today doesn't mean you'll get the same answer next week," said Rob Dix, co-founder of The Property Hub.

"It's shocking how few buyers follow up after having an offer rejected: it's the key to getting the best deals."
A seller who wants to hang on initially might well change their minds and decide to take what's been offered, so its worth persisting.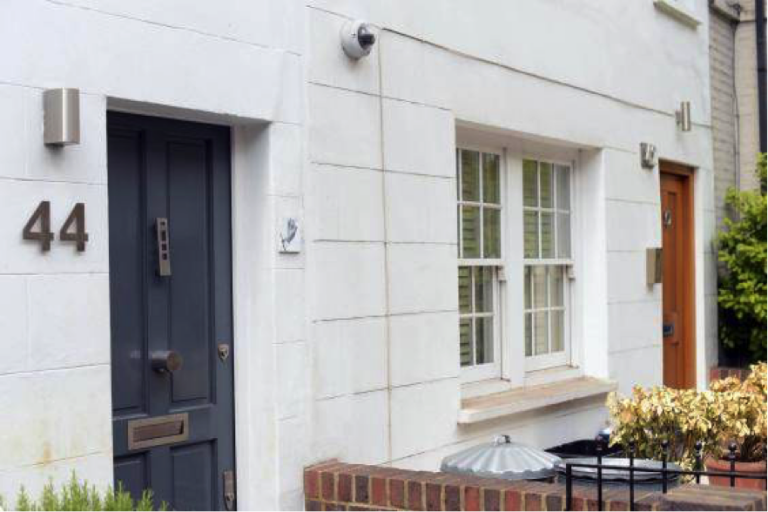 30.04.2019